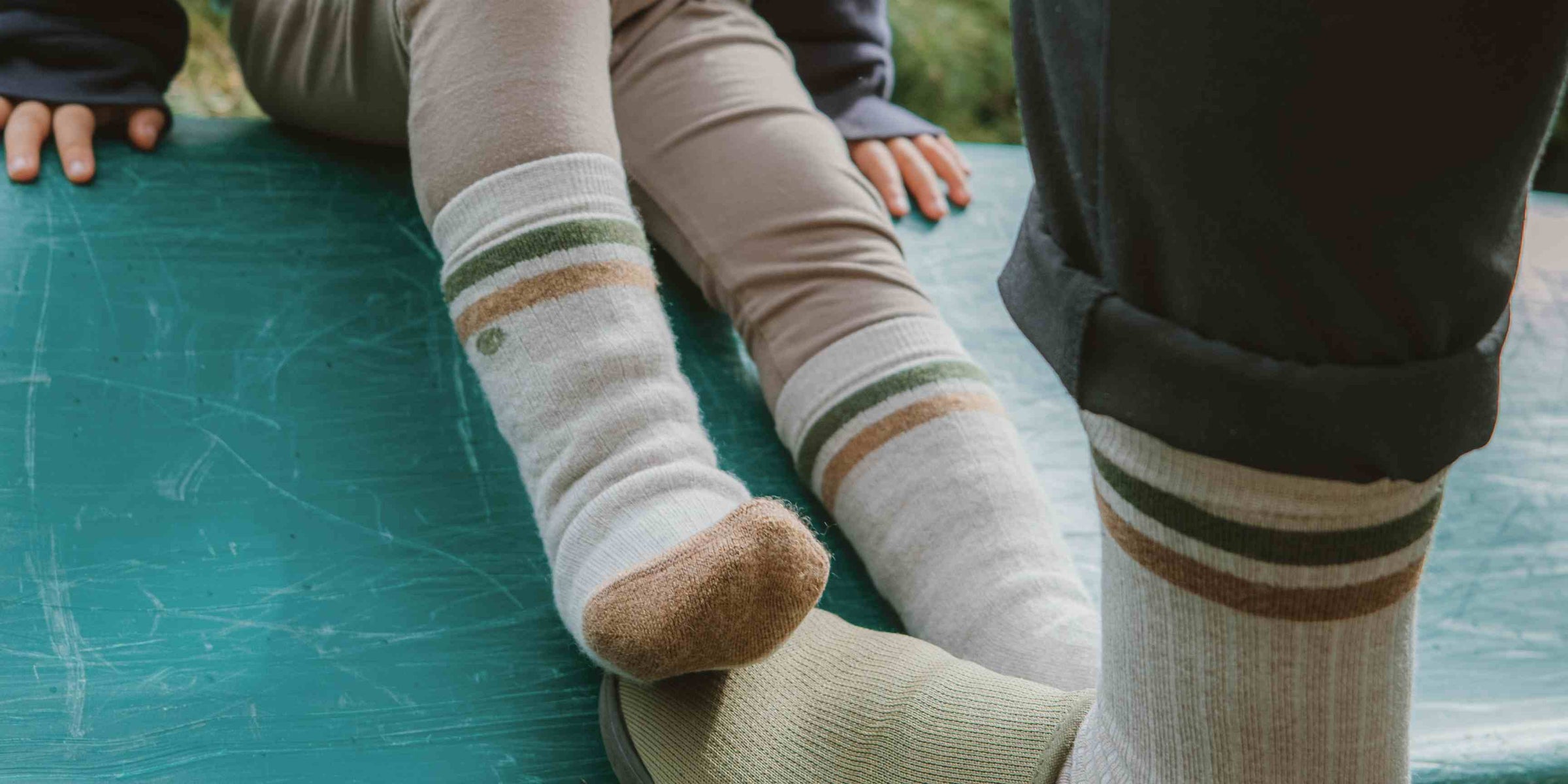 Explore our third and final fall release of socks below.
Last but certainly not least, brace yourself for the much-anticipated release of our Merino sock collection!

This year, we've artfully blended earthy and autumnal hues into our mid-weight series, crafting a collection that might just fly off the shelves even faster than our last one.

Our Merino wool socks are in high demand and tend to disappear from our inventory as the season progresses. If you've had your eye on these, we advise grabbing a pair while you still can!

Additionally, we're thrilled to introduce a brand-new lightweight combination, featuring a sophisticated blend of neutral grey and navy colors.
We even have a new lightweight combination in a neutral grey and navy colour.
Stylish Stripes
Introducing an exciting first-time addition to our mid-weight Merino sock collection – the all-new stripe top design!

Experience the same unparalleled comfort and luxurious feel, now complemented by a dash of extra style.

These mid-weight stripe socks are available in two color options: Willow and Noel.
Earthy Sand & Bold Berry
Our "two-toned" socks have expanded their color palette with two enticing colors; an earthy "Sand" and a more vibrant "Berry" option.
Lightweight your thing?
We have a new lightweight composition in our basic colour range! These are perfect with warmer boots, or even as dress socks!
What makes our socks special?
Combining the magical properties of merino wool with careful design and fit, these socks will be your go-to cool weather socks, guaranteed.

See why Adriana loves her Q for Quinn socks