Holiday Shipping
Please place your order as soon as possible to guarantee your delivery on time.
We don't have a lot of control over shipping and the dates below are indications to maximize your chances of your gifts arriving on time!
USA cutoff - December 13, 2023
Canada wide cutoff - December 15, 2023
GTA (Greater Toronto Area) cutoff - December 17, 2023
Year round Shipping Guidelines
We ship from Toronto, Ontario to the USA and Canada.
Flat rate Expedited shipping to USA: US$8.5, usually 2 to 8 business day

Flat rate Expedited shipping to Canada: C$9.95, usually 2 to 8 business days. Major cities within Ontario and Quebec - 2-3 business days 

Flat rate Shipping to United Kingdom - England: US$18, usually 6-8 business days. 



International shipping: We ship to select international countries at a flat rate of US$15. Shipping time varies but can be up to 60 business days. We thank you for your patience. 
Shipping is FREE on orders over US$75 / C$95. This refers to Expedited Shipping for Canada Post and First Class USPS for USA. Shipping is 2-8 business days.
 What is Shipping Protection?
Q for Quinn provides protection for shipments that are damaged, lost, or stolen. Add Shipping Protection to your cart at checkout to enable protection. 
For any claims please get in touch with us at hello@qforquinn.com.
For damaged shipments, photos will be required. 
For lost and stolen items, we typically give 10 business days before a claim can be made, as sometimes the package is simply misplaced and it shows up!
Please note if shipping protection is not selected, Q for Quinn is not liable for any lost, stolen or damaged goods. 
Maximum value of goods that can be re-shipped is $1000.
 "Why do I have to pay for shipping? I'm used to getting free shipping!"
While we offer C$9.95 / USD $8.5 shipping on orders under C$95, it REALLY costs us closer to C$12 on average to ship within North America. We know it sounds crazy — but we pay the difference out of pocket so that we can offer the best flat rate to you!
It's tough being a small retailer (we are just 3 women!) up against the "free shipping movement" of our bigger competitors. But we're doing our best, and we're grateful for your understanding. 💙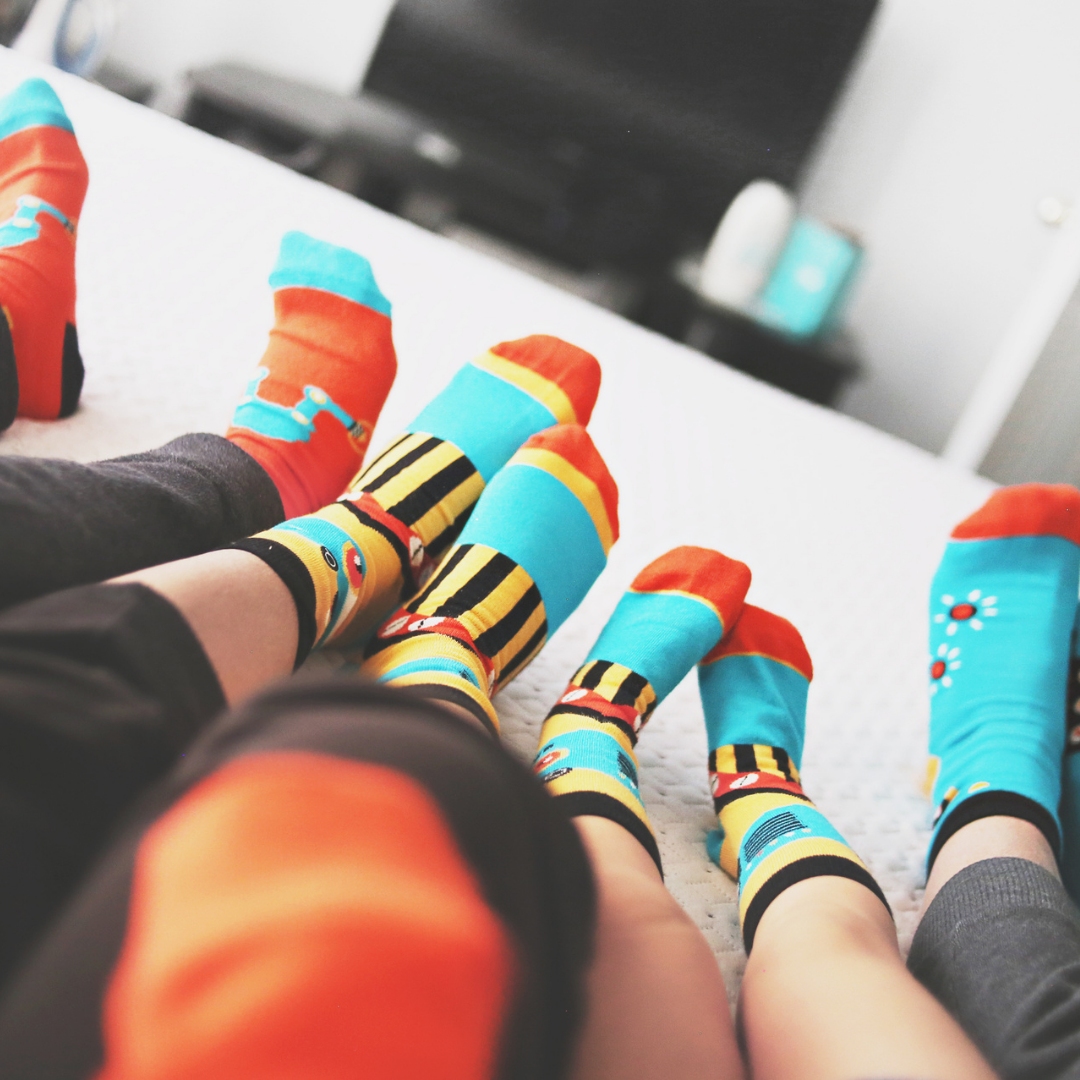 Our Story
It all started with socks for a baby boy who suffered from eczema.
Today, we are redefining everyday comfort and wellbeing by creating basics that are gentle on our skin and our planet.
learn more
1 Pair = 1 Meal
Each donate school meals with every item sold.
Toxin-Free
100% free BPA, Parabens, Formaldehyde, Lead & Other Toxins
Happiness Guaranteed
We want you to be 100% happy with your purchase!
If you are not, let us know and we promise to make it right.